UCOWR recognizes seven award categories: Warren A. Hall Medal, Early Career Award for Applied Research, Early Career Award for Extension/Outreach/Engagement, Friends of UCOWR, Education and Public Service Award, Ph.D. Dissertation Award, and JCWRE Paper of the Year. Recipients are nominated by UCOWR delegates and are recognized during the Awards Banquet at the Annual Conference. Awards may not be given if no nominations were submitted or a deserving recipient was not identified.
Click the links below to zoom to the current award recipients.
Congratulations to all awardees!
Warren A. Hall Medal Recipients
Early Career Award for Applied Research
Early Career Award for Extension/Outreach/Engagement
Education and Public Service Award
Ph.D. Dissertation Award Recipients
2019 Warren A. Hall Medal Recipient
Dr. Jackson Webster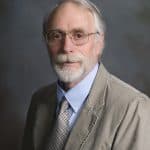 Jack Webster grew up in Indiana and attended Wabash College where he majored in biology and minored in mathematics.  He started graduate school at the University of Tennessee, but after three years in the Army, he went to the University of Georgia to study ecosystem modeling with Dr. Bernard Patten.  His research was on of nutrient dynamics in streams at Coweeta Hydrologic Laboratory. Webster went to Virginia Tech after completing his PhD and was on the faculty for 40 years until retiring in 2015.  At Virginia Tech, he taught Freshwater Ecology, Ecology, Ecosystem Dynamics, Stream Ecology, and Modelling Stream Ecosystems.  He also taught summer courses at Flathead Lake Biological Station in Montana and Highlands Biological Station in North Carolina.  During his career, he mentored 17 masters and 9 PhD students.Webster has published over 165 scientific articles including a recent book on watershed response to clearcutting.  Most of his publications have been on ecosystem processes in streams and stream modelling.  He conducted much of his research at Coweeta, and he continues to analyze data and write papers about Coweeta streams and watersheds. Webster was active in several professional societies, especially the Society for Freshwater Science.  He was on the Editorial Board for Ecology and Ecological Monographs and was an Associate Editor for the Journal of the North American Benthological Society and for Freshwater Biology.
2019 Early Career Award for Applied Research
Dr. Ashlynn S. Stillwell, University of Illinois at Urbana-Champaign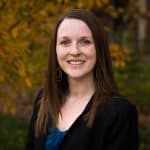 Dr. Ashlynn S. Stillwell is an Assistant Professor in Civil and Environmental Engineering at the University of Illinois at Urbana-Champaign. She earned a B.S. in Chemical Engineering from the University of Missouri, and an M.S. in Environmental and Water Resources Engineering, M.P.Aff in Public Affairs, and Ph.D. in Civil Engineering from The University of Texas at Austin. She has been honored with the National Science Foundation CAREER award, the 2015 Girl Scouts of Central Illinois Woman of Distinction Award in STEM, the 2018 Rose Award for Teaching Excellence, and the 2018 AEESP Award for Outstanding Teaching in Environmental Engineering and Science. She serves on the Board of Directors of the Girl Scouts of Central Illinois and Faith in Place. Her research interests include the urban water and energy sustainability, water impacts of thermoelectric power generation, and green stormwater infrastructure.
2019 Early Career Award for Extension/Outreach/Engagement
Dr. Saleh Taghvaeian, Oklahoma State University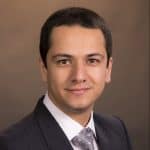 Saleh Taghvaeian is an Assistant Professor and State Extension Specialist in Water Resources at the Department of Biosystems & Agricultural Engineering at Oklahoma State University. His extension/outreach program addresses multiple critical areas related to agricultural water management, such as developing precision irrigation scheduling, improving water and energy consumption efficiency in irrigation systems, and use of low-quality waters for irrigation. Taghvaeian is the recipient of several past extension/outreach awards, including the Honor Award from the Oklahoma Cooperative Extension Service and the Young Extension Professional Award from the American Society of Agricultural and Biological Engineers.
2019 Friends of UCOWR Recipient
Dr. Karletta Chief (Diné), University of Arizona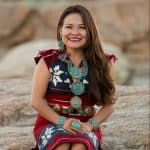 Dr. Karletta Chief (Diné) is an Associate Professor & Extension Specialist in Soil, Water, and Environmental Sciences at the University of Arizona (UA). Her research focuses on unsaturated flow in arid environments and mining and climate change impacts on indigenous communities. She received a B.S. and M.S. in Civil and Environmental Engineering from Stanford in 1998 and 2000, her Ph.D. in Hydrology from UA in 2007 and completed her post-doctorate at Desert Research Institute in NV. Dr. Chief was named 2011 American Indian Science and Engineering "Most Promising Scientist or Scholar" and 2015 Native American 40 under 40.
2019 Education and Public Service Award Recipients
North Central Region Water Network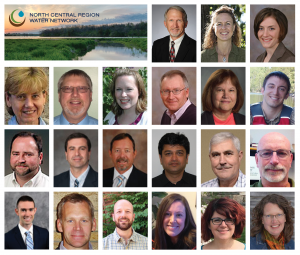 The North Central Region Water Network is a 12-state collaboration between Extension water professionals and university, federal, state, NGO, and industry partners who are dedicated to ensuring safe and sufficient water supplies and sustainable, resilient communities. The Network is working to enhance connectivity across regional and state water projects, develop and carry out integrated outreach and education efforts, and coordinate projects with measurable short and long-term environmental and social impacts. Together, they are able to pool their resources and coordinate their efforts to tackle issues like water allocation, hypoxic zones and non-point source pollution.
University of Minnesota Onsite Sewage Treatment Program (OSTP)
The University of Minnesota Onsite Sewage Treatment Program (OSTP) protects public health and the environment across the state, region, and country by improving wastewater treatment through research-based workshops and outreach to homeowners, small communities, professionals and policy-makers. The team includes experienced educators and researchers to ensure that our stakeholders have up-to-date research and practical techniques for managing small-scale wastewater. The program also works with undergraduate and graduate students to create a pipeline for the next generation of water resource professionals. The OSTP combines research, training, and education to address pressing environmental, economic, and cultural challenges in a state that values its water resources.
2019 Ph.D. Dissertation Award Recipients
Dr. Nathan Reaver, University of Florida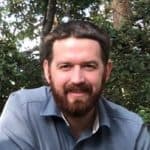 Nathan Reaver is a postdoctoral associate with the Water Institute at the University of Florida. He holds a B.S. in Bioengineering with minors in chemistry and renewable energy and an M.S. degree in Bioengineering from the University of Toledo. In December 2018, he earned his Ph.D. and M.E. in Environmental Engineering Sciences from the University of Florida. His dissertation investigated potential drivers of change in the primary producer communities of Florida's spring-fed rivers using a multi-scale modeling approach. As a postdoc, his work explores the dynamics of watershed-scale coupled biophysical and socio-economic processes, with the goal of maintaining the economic sustainability of agriculture while protecting water quantity and quality. Some of his broad research interests include: the intersection of water, energy, food, and the environment; complex system dynamics; ecosystem dynamics and restoration; and the nature of how scientific inference is obtained from data. In his free time, he enjoys the outdoors and going on adventures with his family, with most weekends involving hiking, paddling, or snorkeling.
Dr. Christopher Chini, Air Force Institute of Technology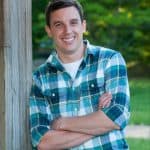 Christopher Chini will start as an Assistant Professor at the Air Force Institute of Technology at Wright-Patterson AFB in Ohio in June. He received his PhD and MS in civil engineering at the University of Illinois in 2018 and 2015, respectively. Prior to the University of Illinois, he earned a BS in civil engineering from Texas A&M University in 2011 and worked at the Army Corps of Engineers Fort Worth District from 2011 to 2013 on various projects, including flood mitigation in Dallas, TX. His research interests include understanding how cities manage and utilize water resources. He uses urban metabolism concepts to account for water flows through an urban environment in order to evaluate the sustainability and resilience of the urban water-energy nexus. The resulting model evaluates potential policy and engineering solutions to the water cycle in terms of their effectiveness in resource efficiency and conservation. Additionally, he is interested in urban water governance and how data can facilitate better resource management strategies and overcome barriers to sustainable transitions. He has also studied how water resources are utilized within the production of electricity and the incidental prioritization of electricity over water resources in many regions around the United States.
JCWRE Papers of the Year
JCWRE 163: 6-30. Native Water Protection Flows Through Self-Determination: Understanding Tribal Water Quality Standards and "Treatment as a State".
Author: Sibyl Diver
Abstract: For Indigenous communities, protecting traditional lands and waters is of the utmost importance. In the U.S. context, scholars have documented an unfortunate neglect of water quality on tribal lands. Treatment as a State (TAS) provisions, adopted in the 1987 amendments to the Clean Water Act, and tribal Water Quality Standards (WQSs) programs are intended to address such problems. Importantly, tribal WQSs may be more stringent than neighboring state standards, and can be used to influence pollution levels coming from upstream, off-reservation users. Tribes can also develop WQSs that support unique tribal values, including ceremonial and cultural uses of native waters. Yet scholarly debates question whether tribal environmental self-determination strategies can fully succeed within dominant regulatory structures. Based on a synthesis of the published literature, this article examines tribal WQSs as a case of tribal environmental self-determination. The author discusses how U.S. tribes pursue WQSs under TAS, program outcomes, and why so few tribes have established WQSs to date. Because most scholarship was found within the legal literature, the author focuses on the legal and political outcomes that arise from tribal WQSs, and analyzes specific opportunities and constraints for program participants. The author also considers how some tribes use WQSs as a "third space" strategy—simultaneously working inside and outside of dominant government structures to advance tribal sovereignty (Bruyneel 2007). Additional research is needed to understand the diversity of tribal environmental self-determination strategies that occur through federal regulatory frameworks and under tribal law.
JCWRE 164: 80-111. Scientist–Nonscientist Teams Explore Methane Sources in Streams Near Oil/Gas Development. 
Authors: Anna K. Wendt, Todd Sowers, Scott Hynek, Jacob Lemon, Erika Beddings, Guanjie Zheng, Zhenhui Li, Jennifer Z. Williams, and Susan L. Brantley
Abstract: New techniques are needed to distinguish between leakage of methane (CH4) into surface waters from gas wells and natural sources. Here, scientists worked with >50 citizen scientists in a hydrocarbon‐rich basin (Pennsylvania, U.S.A.) to measure methane concentrations ([CH4]) in streams. These measurements were combined with published observations to form a reconnaissance dataset. The dataset was then used to categorize sites as background or as impacted by other sources of gas. For 479 samples at 131 sites, 470 were supersaturated with respect to the atmosphere (>0.08 µg/L). Sites with the lowest concentrations generally were located in low‐productivity, sandstone‐underlain upland streams, while other streams contained CH4 from sources in addition to atmospheric. The median of 63 sites not located near wetland habitats and not affected by known thermogenic influxes yielded an estimate of background [CH4] in the streams, 0.5 µg/L. The highest individual measurements (∼70 µg/L) in the stream dataset were observed in one site near a wetland and one site near a putatively leaking gas well. Inspection of the dataset revealed that values of [CH4] above a threshold for non‐wetland sites, 4 μg/L, signals gas is likely deriving from sources such as leaking gas wells, shallow organic‐rich shales, coal, or landfills. Using historical and local volunteer knowledge, we discovered 12 non‐wetland sites above the threshold that are potentially contaminated by such sources. Although sources of CH4 cannot be proven from such surveys of [CH4], stream sampling with nonscientists nonetheless allows discovery of sites of potential contamination that can be further investigated.